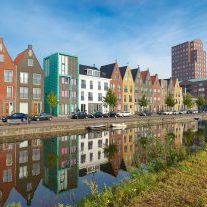 Voor het ontwikkelen van de DRMI is een expertgroep samengesteld.
Op basis van de data in de DRMI database kunnen we afleiden wat de spread is op elk type hypotheek. De Mortgage spread indicator legt de ontwikkeling van de spread ten opzichte van een of meerdere curves over tijd vast. U kunt zelf aangeven welke curve dient te worden gebruikt en van welke specifieke (mix van) hypotheekbuckets de spread getoond moet worden.
Fill out this form below and we will contact you as soon as possible.